INTENSE REPAIR BALM
Promotes repair of weakened areas, helps dry or damaged skin to heal. 
Repairs deep down 

Regenerates weakened areas

Nourishes Face, body & hair 
DAMAGED SKIN
REPAIRS
FACE & BODY
DESCRIPTION
This intense repair balm is effective skincare for nourishing and repairing dry or damaged skin. The synergy between the shea butter, thermal plankton, evening primrose oil and palmarosa essential oil makes it possible to regenerate all dry areas on the body and face and to repair damaged hair.  


Texture
Creamy, non-sticky texture which transforms into nourishing oil.
Application
Apply once to several times a day to weakened areas, as needed.
Formula
Non-comedogenic ingredients
Dermatologically tested
Natural Thermal Plankton
PRINCIPES ACTIFS
THERMAL WATER
Hydrates, repairs, soothes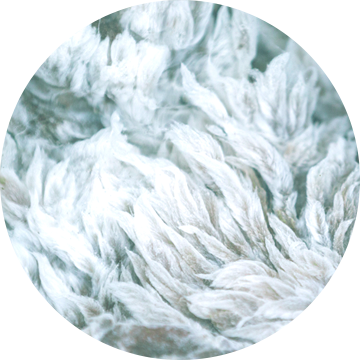 THERMAL PLANKTON
Soothes, anti-oxidant, stimulates natural defences
COMPOSITION
Butyrospermum parkii butter*, oenothera biennis oil*, glycerin, plankton extract *, cymbopogon martinii oil*, sucrose laurate, geraniol, linalool. *Ingrédient issu de l'agriculture biologique "
VOS AVIS
Baume
Agréablement surpris... Cela fait un peu plus d'un mois que je l'utilise et mon eczéma ne se voit presque plus sur mes coudes ! Affaire à suive .. Pascale L
Un véritable remède miracle
Efficace aussi bien sur l'eczéma de ma fille que sur les engelures de mon fils. Cette crème très riche est la réponse aux peaux abimées. J'en suis ravie. Cécile L
Baume
De loin le produit le plus efficace que j'ai pu tester sur mon eczéma et celui de mon fils
Eczéma mains
Super, sous les conseils d'un ami j'ai essayé ce baume sur l'eczéma que j'avais sur les mains, en 1 mois je n'avais plus rien. J'ai eu comme une réaction au début mais qui a fini par tout cicatriser.. Je recommande
Baume eczéma
J'ai des problèmes d'eczéma depuis presque 1 an, j'ai essayée plusieurs produits et j'ai été sous traitement et rien ne changeait voir cela empirait... J'ai essayée ce baume comme dernier recours et mon eczéma ne se voit presque plus sur le visage au bout de quelques applications ! je ne sais pas si c'est le plancton mais cela à l'air de fonctionner...
Top !
J'ai découvert la marque Thermanence lors de mes vacances dans les Pyrénées Orientales cet été et en particulier le baume réparateur, c'est le produit le plus efficace que j'ai trouvé à l'heure actuelle pour apaiser mon eczéma !
Indispensable !!
Je l'applique tous les jours sur mes plaques d'eczéma et c'est la première fois qu'un produit fonctionne vraiment sur mon eczéma, mes plaques disparaissent ! Merci !
Madame Wouters
Ma fille de 15 ans a une peau très fragile, avec un eczéma sur le visage et le cou qui selon les crises laissent des marques disgracieuses. Ce baume est parfait pour sa peau, il ne pique pas, il hydrate et surtout les petites marques disparaissent au bout de quelques jours ! Ma fille retrouve le sourire et une jolie peau, merci Thermanence
 Write a review
COMPLEMENTARY PRODUCTS
Customers who bought this product also bought: